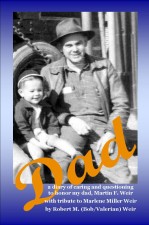 When my dad, in his late 70s, was diagnosed with Parkinson's,
questions arose: How much care does he need? What can I do—or should I do—to help him? What does he want? What do I want?
Dad and I discussed possible answers. Yet, I, his only child, hesitated.
Then, when my stepmom died three years later, the days of indecision were over.
The trend within geriatric care in the Western World is to take Mom and Dad out of their home and put them in "a home." Some parents say they "don't want to be a burden to our kids."
More often, the decision seems to rest in the hands of the adult children: "Do we arrange assisted living (aka a nice, expensive rented room)? Or do we leave our parents be until we figure out to do with them—or they fade away?"
As I struggled with my decisions, I looked at Dad, in his days of lessening mobility, and saw the man who had cared for his wife (my mom) when she was dieing of cancer, the man who had cared for his mom as she aged, the man who had cared for me when I was too young to take care of myself. I decided to return the favor.
We lived together most of the last five years of his life, until the final weeks when his need for professional care outgrew my capacity to provide.
Dad, a diary of caring and questioning reveals stories that start with our initial indecision and progress through the eulogy and grief. They capture our conversations and interactions—sweet, exciting, solemn events—written in the heat of the moment when the message was freshest and the impact strongest.
The stories capture what, I believe, was the right decision for us: to be together and talk and learn from each other—while we had the chance—in ways we hadn't done when we were younger.
Was our time together worth the challenges? Oh, yes! Definitely, yes!
Whether you read from the beginning and capture the progression of elderly care or pick out a story here and there, you'll well a tear or wear a smile.
You'll find nuggets of wisdom, based on a family experience at the period of life when both the elderly and their adult children are confronted by the beauties and realities of older age, the time when children parent their parents.
Dad, a diary of caring and questioning
A memoir of family relationships and geriatric care by Robert M. Weir
Copyright 2013
Published by Press On Publications
5.5 x 8.5, 176 pages, short stories, poetry, journals, photographs, illustrations
Available in paperback and Kindle
Buy Dad, a diary of caring and questioning from …
Robert M Weir
Amazon.com

Dad's middle three toes are webbed. I didn't know that. He's 81 and I'm 48, and I didn't know he has three webbed toes until last night when he asked me to trim his toe nails.
What else does he have to teach me?—Excerpt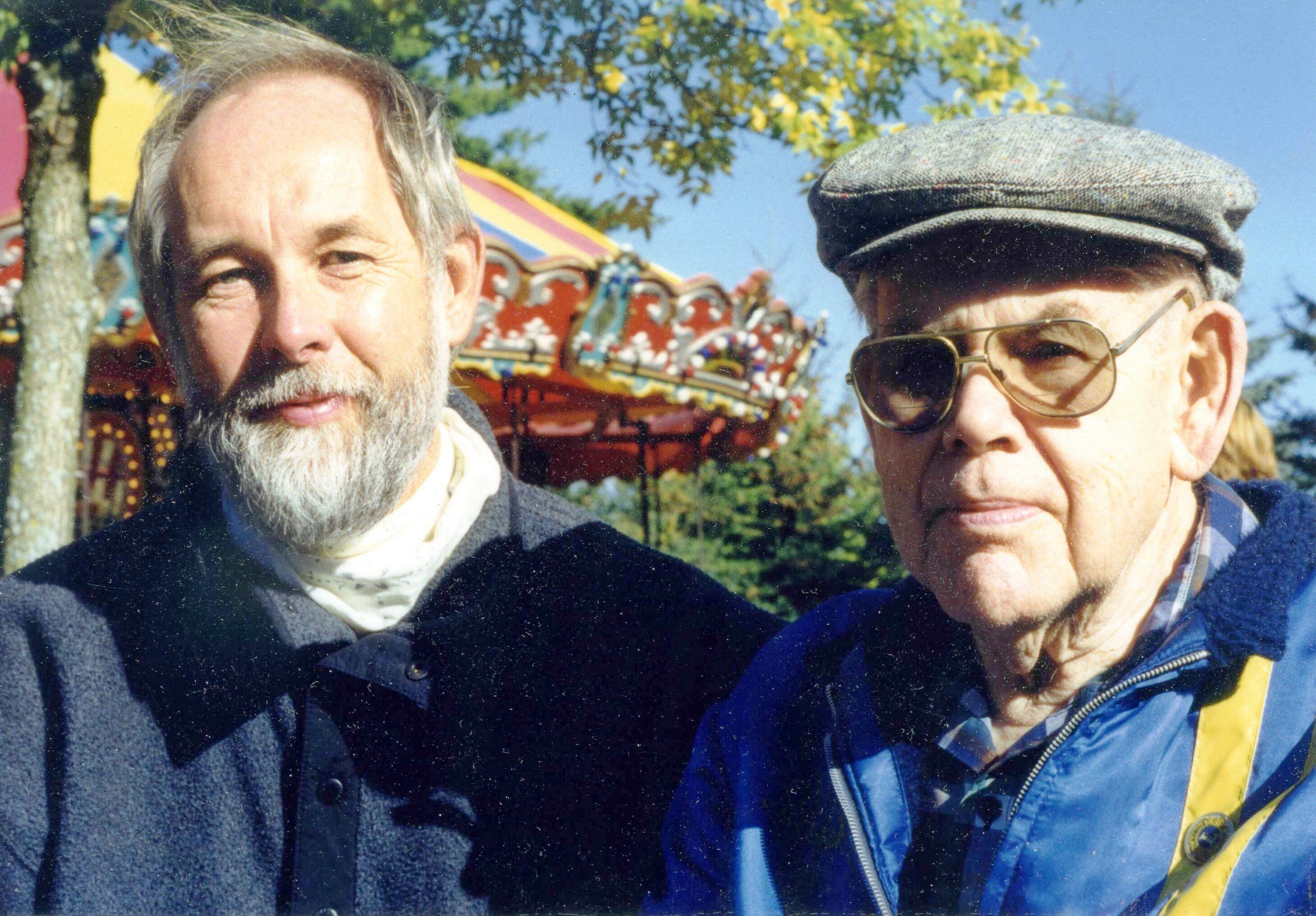 Robert and Martin Weir, Port Huron, Michigan, 1998