Born in 1948 as one of the early baby boomers, Robert Weir was raised in a family-owned farm implement dealership and country store in rural Southeastern Michigan. He grew up interacting with customer farmers who valued the soil, hired mechanics who exhibited a strong work ethic, and a family who loved one another and contributed much to their community.
His boyhood friends crafted their own baseball diamond from an unused field, built their own backstop, mowed the grass, chose their own teams, and played with whomever showed up — without coaches, umpires, and parents watching their every move. Their friendship carried over to pick-up basketball games on a concrete pad in front of the Weir business and card games within the lads' homes.
In this environment, Robert learned responsibility, independence, the value of an entrepreneurial spirit, and how to have fun.
Here are some of his accomplishments, many of which resulted in publication of books, travel blogs, or magazine articles and other professional endeavors:
2016: Edited Man on the Fence: A tale of family, friends, and four-letter words for John R. Day, Jr. (my first nonfiction editing assignment); went on Living Legacy Pilgrimage, an eight-day bus tour of the Civil Rights Movement
2015: Edited Awakening the Sleeping Tiger Within: Breaking the Power of Mainstream Media's Portrayal of Islam and the "War on Terror" by Kathy Kalil
2014: Attended Major League Baseball's spring training in Florida, USA; spoke at Equinox Earth Day events at United Nations; edited Put Your Health in Your Own Hands for Bob Huttinga; traveled to Alaska to research a site for an upcoming book; returned to Kolkata, India
2013—2014: Edited Life's Healing Setups for D'Ann Rohrbach
2013: Published Dad, a diary of caring and questioning; spoke at Equinox Earth Day events at United Nations; walked extensively along the eastern shore of Lake Michigan; edited Manifestation Intelligence for Juliet Martine; traveled to Australia from Cape Tribulation to Sydney to Tasmania and attended the UPLIFT Festival
2012—2013: Edited and wrote parts of Reclaiming Lives for Rosalie Giffoniello; edited Entering Your Own Heart for Carole Morton
2012: Traveled to Turkey; toured the United States from Great Lakes to East Coast to West Coast, including rafting on the Colorado River in the Grand Canyon; returned to Kolkata, India
2011: Attended Buddhist Kalachakra, featuring His Holiness the Dalai Lama, in Washington, D.C.; traveled to Hawaii, The Philippines, Dharamsala in the Indian Himalayas to attend teachings by the Dalai Lama, and Kolkata, India; edited parts of Full Cup, Thirsty Spirit for Karen Horneffer-Ginter; edited parts of How to Meet Your Spirit Guides, Angels and Power Animals for Tianna Galgano
2010—2011: Edited parts of Message of Love for Anita Stevens
2010 and 2012: Edited Dawning of the Dove for Rae Lundstrom
2010: Traveled to Barbados, Azores, Spain, Greece, Bulgaria, Germany, Russia, and India (New Delhi and Himalayas), going by tall ship across the Atlantic and on the Aegean and Black seas and cargo ferry on the Baltic Sea
2009—2011: Coached and edited Sportuality: Finding Joy in the Games for Jeanne Hess
2009—2010: Edited Power Up Your Brain for Alberto Villoldo and David Perlmutter; edited parts of Decipher Your Dreams, Decipher Your Life for Tianna Galgano
2009: Published Brain Tumor, a medical memoir about removal of a benign meningioma; coached and edited The Fire and The Gold for Marie Stoline
2008—2012: Edited various short projects for Leo Semashko, founder of Global Harmony Association
2008—2009: Edited Spontaneous Evolution for Bruce Lipton and Steve Bhaerman
2008: Saw 100th magazine article published
2007: Published Peace, Justice, Care of Earth, the biography of John McConnell, founder of the original Earth Day on the vernal equinox
2006—2009: Initiated and served as district leader in Southwest Michigan for the campaign to establish a U.S. Department of Peace
2005: Attended inauguration of Civil Rights Memorial in Montgomery, Alabama, and Rosa Parks funeral in Detroit, Michigan
2004—2006: Researched and wrote Star of Hope, biography of John McConnell (Swan Books, 2006)
2001: Wrote and published Cobble Creek, short stories and poetry based on the human experience
2000—2003: Wrote land use, recreation, and public outreach materials for government agencies and environmental nonprofits
1998—2003: Cared for my aging father until his death
1996: Saw first magazine article published
1995: Joined a writers critique group
1994: Reoriented career to include creative writing; converted brain surgery journal entries, composed in 1993, into a manuscript titled Brain Tumor
1993: Experienced black-out seizures; a benign meningioma brain tumor was surgically removed from cranium
1986—1994: As a self-employed freelance writer, developed numerous policy manuals, procedure manuals, and management training materials for corporate clients
1985: Worked as a sales rep, technical writer, and project manager for a freelance corporate writing company
1975—1985: Worked for major school yearbook companies as sales/service rep and journalism educator; taught over 12,000 students how to write copy, take photographs, layout pages, and prepare yearbook manuscripts
1973—1974: Worked in a major school yearbook company's corporate marketing department as copy writer and creator of multi-media programs
1970—1973: Worked at an NBC television affiliate as film processor and editor, cameraman, director, and teleproduction scriptwriter; wrote historical documentary for a major school yearbook company
1970: Graduated Western Michigan University (Kalamazoo, Michigan) in Broadcast Communications and Political Science
1969: Worked at a regional radio station as announcer and newsman.
1968: Wrote a music video prior to the advent of MTV
1968: Graduated Port Huron Junior College (Port Huron, Michigan)
1966: Graduated Port Huron Catholic High School (Port Huron, Michigan); mother died of cancer, having outlived doctors' predictions by two years to attend my graduation
1962: Graduated Our Lady of Mt. Carmel elementary school (Emmett, Michigan)
1959—1968: Grew up and worked in family-owned business, Fred Weir & Son farm implements and country store (Emmett, Michigan)
February 22, 1948: born Port Huron, Michigan, USA

"Have laptop, will travel" is a theme for life that I adopted in the 1990s.
The images and captions on this page represent fulfillment of that lifestyle and are samples of material found in my books, travel blogs, and presentations.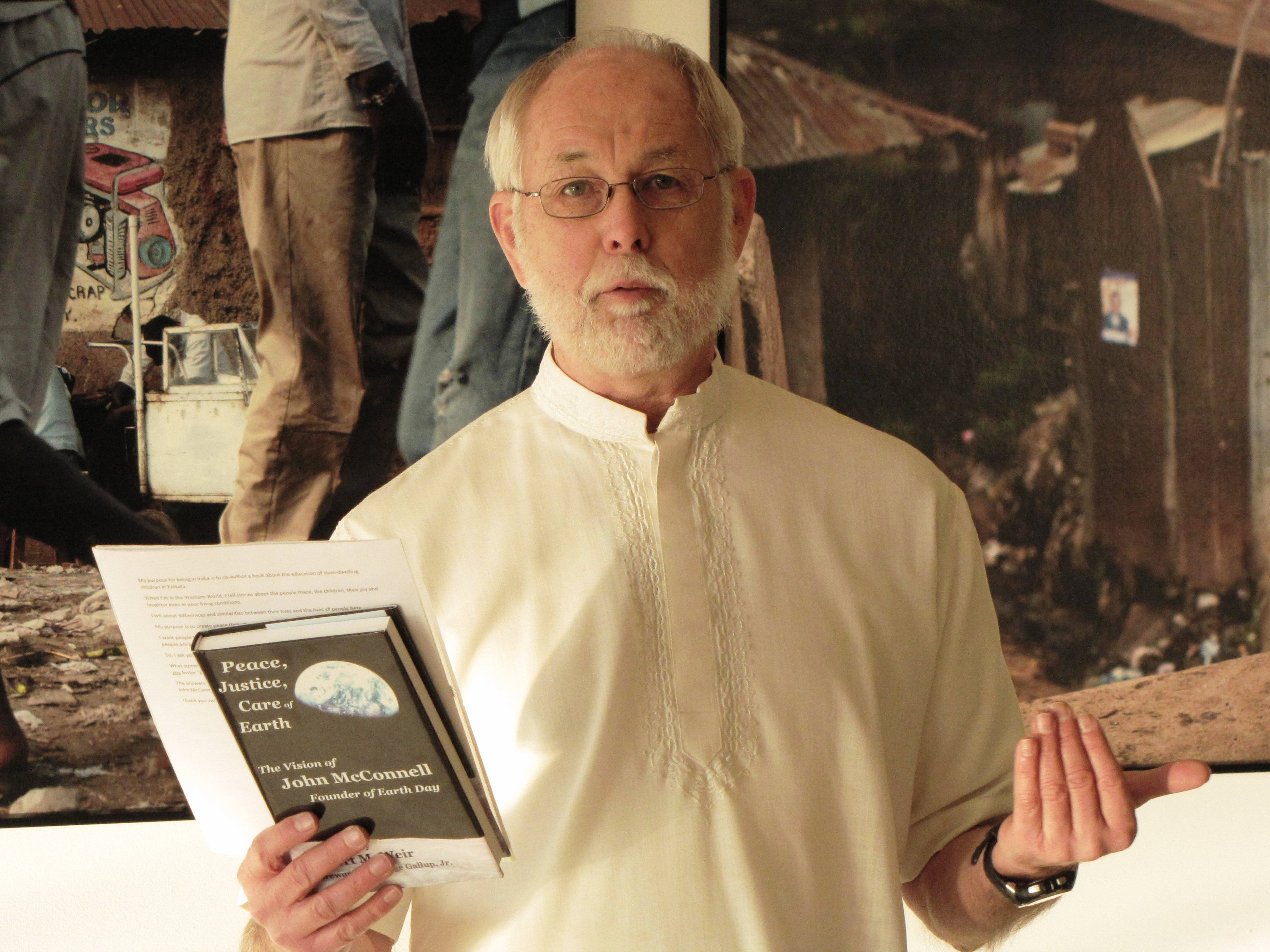 Robert Weir addresses an audience at the Earth Day celebration at the United Nations on the vernal equinox 2013; he is holding a copy of his book Peace, Justice, Care of Earth, the biography of Earth Day founder John McConnell who espoused the concept of "peace through understanding."
---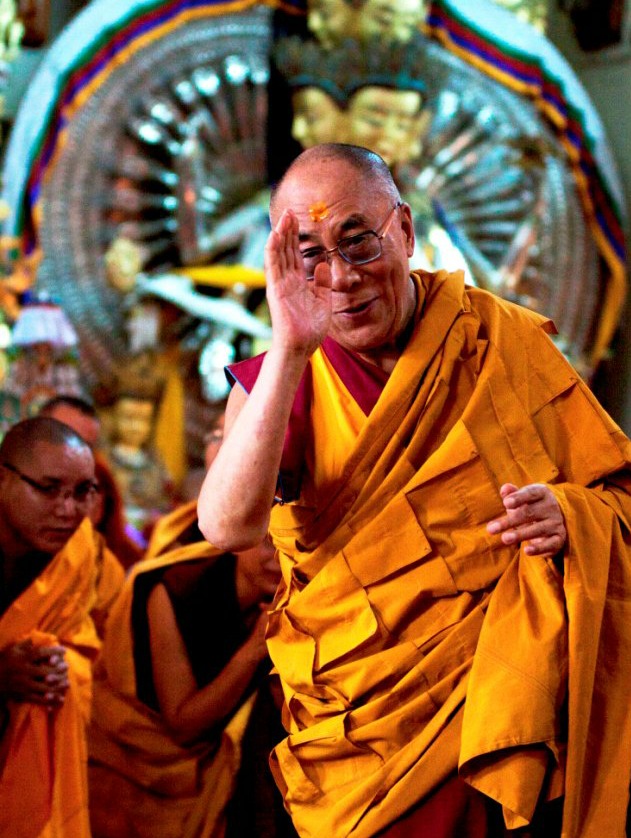 His Holiness the Dalai Lama blesses approximately 5,000 persons who heard him teach at the Buddhist Main Temple in McleodGanj, India, in August 2011; Robert was there on a writing assignment as well as a personal pilgrimage, having previously heard the Dalai Lama at Kalachakra in Washington, D.C., two months earlier and at a PeaceJam conference in Denver, Colorado, USA, in 2006.
---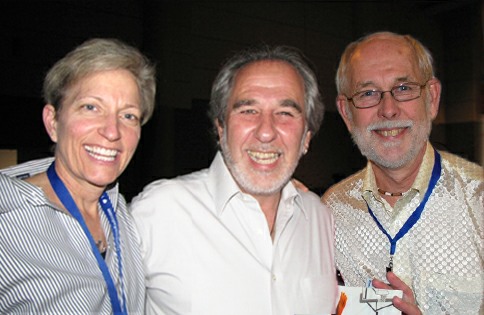 Jeanne Hess, author of Sportuality, and Bruce Lipton, co-author of Spontaneous Evolution, pose with Robert at a Hay House "I Can Do It" conference in Toronto, Ontario, Canada, in May 2011; Robert edited both of these books.
---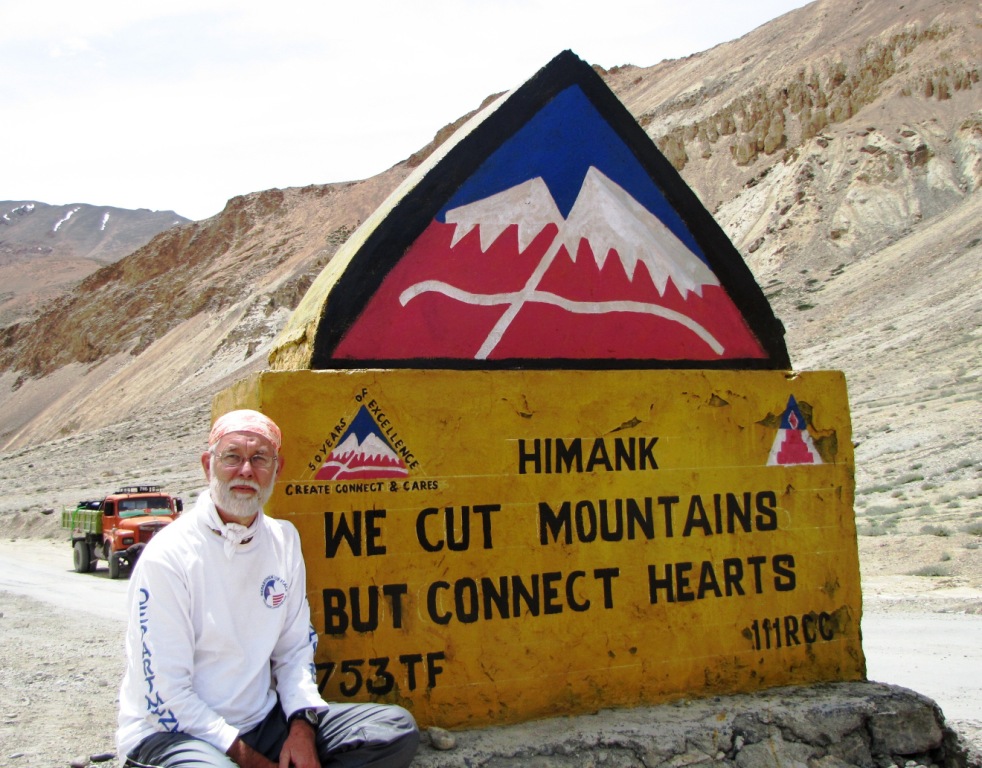 Robert poses next to a highway marker on the infamous Leh-Manali Highway in the Indian Himalayas in the summer of 2010; Robert was there on a writing assignment regarding LeUltra (The High) ultramarathon.
---

John McConnell and Robert stand next to an Earth Flag, which John conceived in 1968 as "a flag for all people;" John is also the founder of the original Earth Day on the vernal equinox; Robert authored his biography, Peace, Justice, Care of Earth, which was published in 2006 and republished in 2007.
---

A lover of water and aquatic sports, Robert has sailed boats and ships of various sizes on oceans, salt seas, and the Great Lakes; here, Captain Dave Davies and Robert sail the width of Lake Michigan from Michigan to Wisconsin in 1995.
---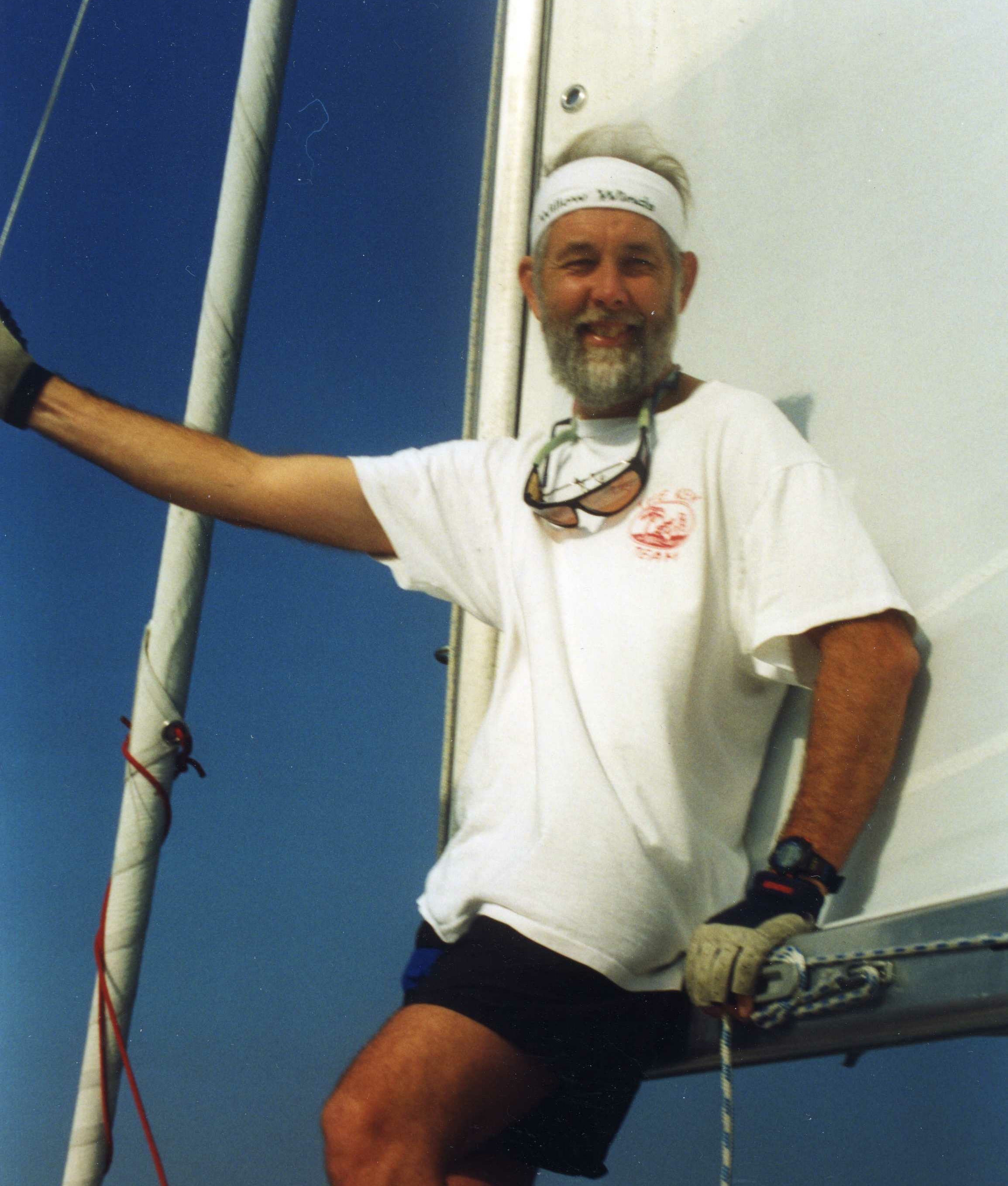 On that same voyage across Lake Michigan, the first of six more to follow, Robert leans against the mainsail, enjoying blue sky and bright sunshine.
---

Robert balances on a log while crossing a stream on Michigan's Shore to Shore Trail; Robert was among a group of four who backpacked this 220-mile equestrian and hikers trail in the mid-1980s.
---

Robert sits at the control panel at WKPR-AM Radio in Kalamazoo, Michigan; working as news director for WKPR was his first professional job, starting in 1969, prior to his graduation from Western Michigan University.
---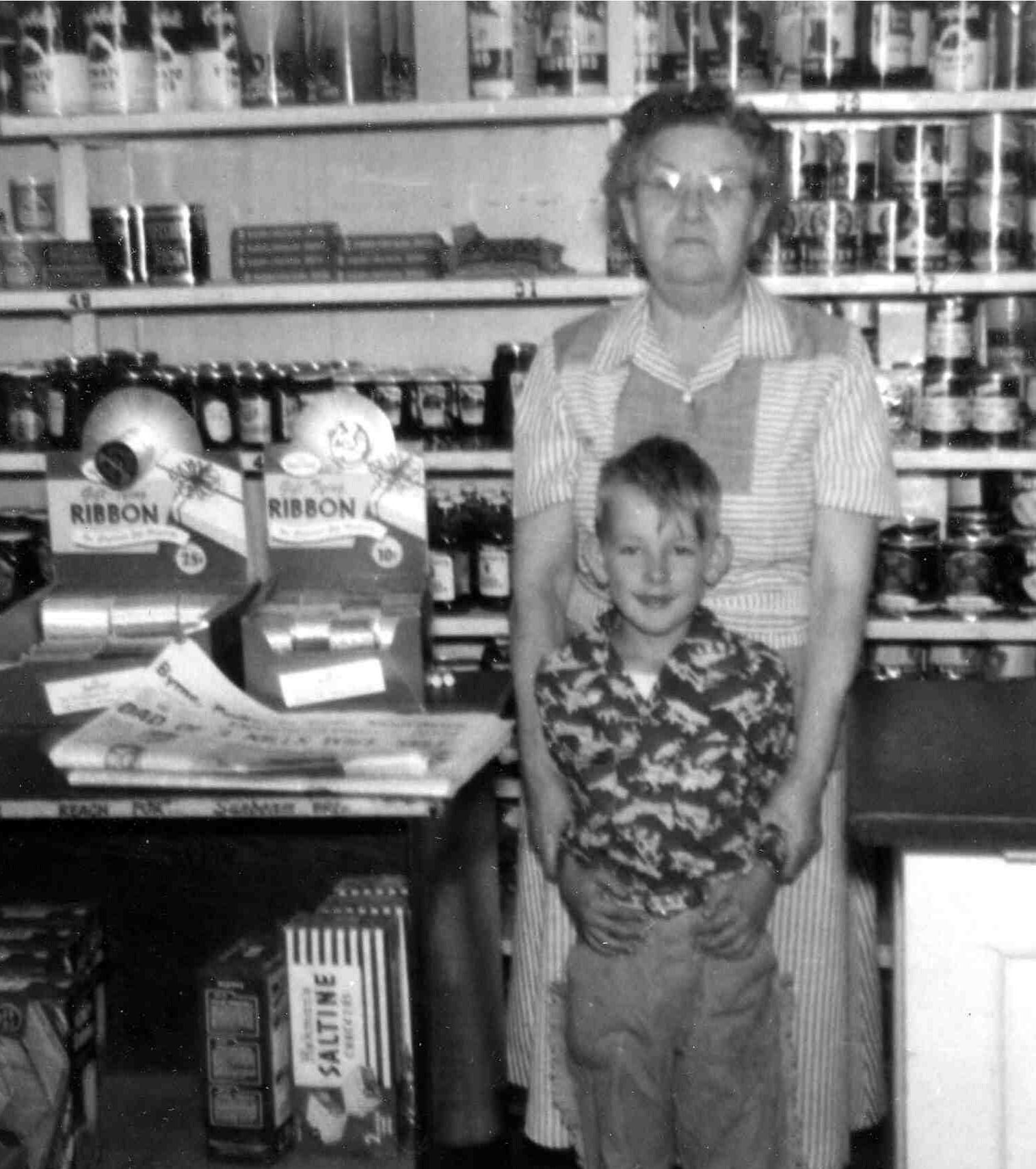 Robert and Grandmother Theresa Weir pose with crackers and canned goods in the family-owned country store in Emmett, Michigan, in 1955.
---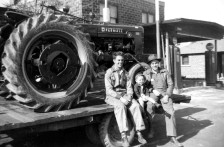 In 1950, at age two, Robert sits on the bed of a delivery truck between his dad, Martin (right), and a customer in front of the family-owned store, gas station, and Farmall farm implement dealership in which he was raised.
---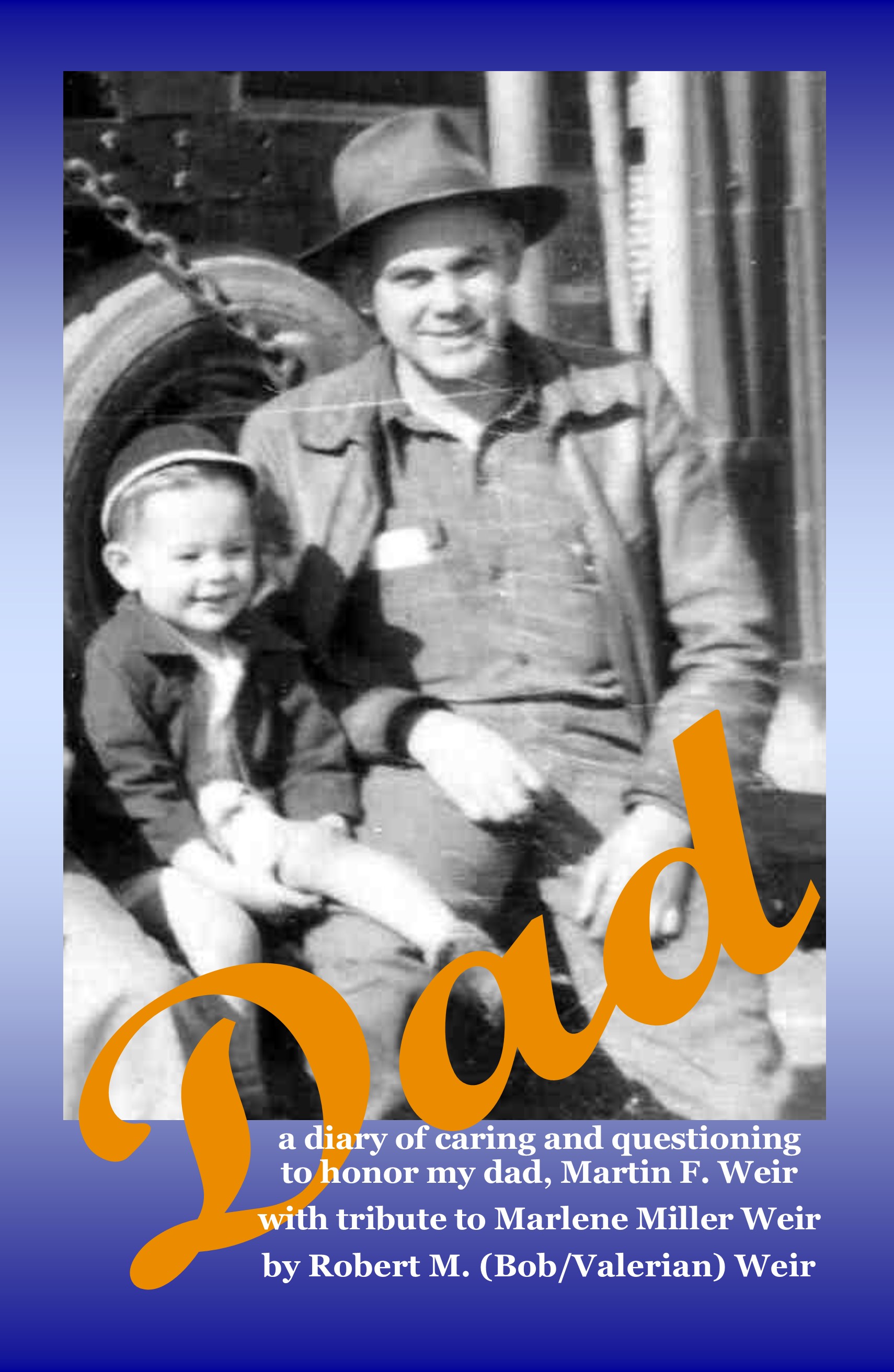 Robert's fourth book,
Dad, a diary of caring and questioning
, is a touching memoir about sharing and learning during the final phase of life.
---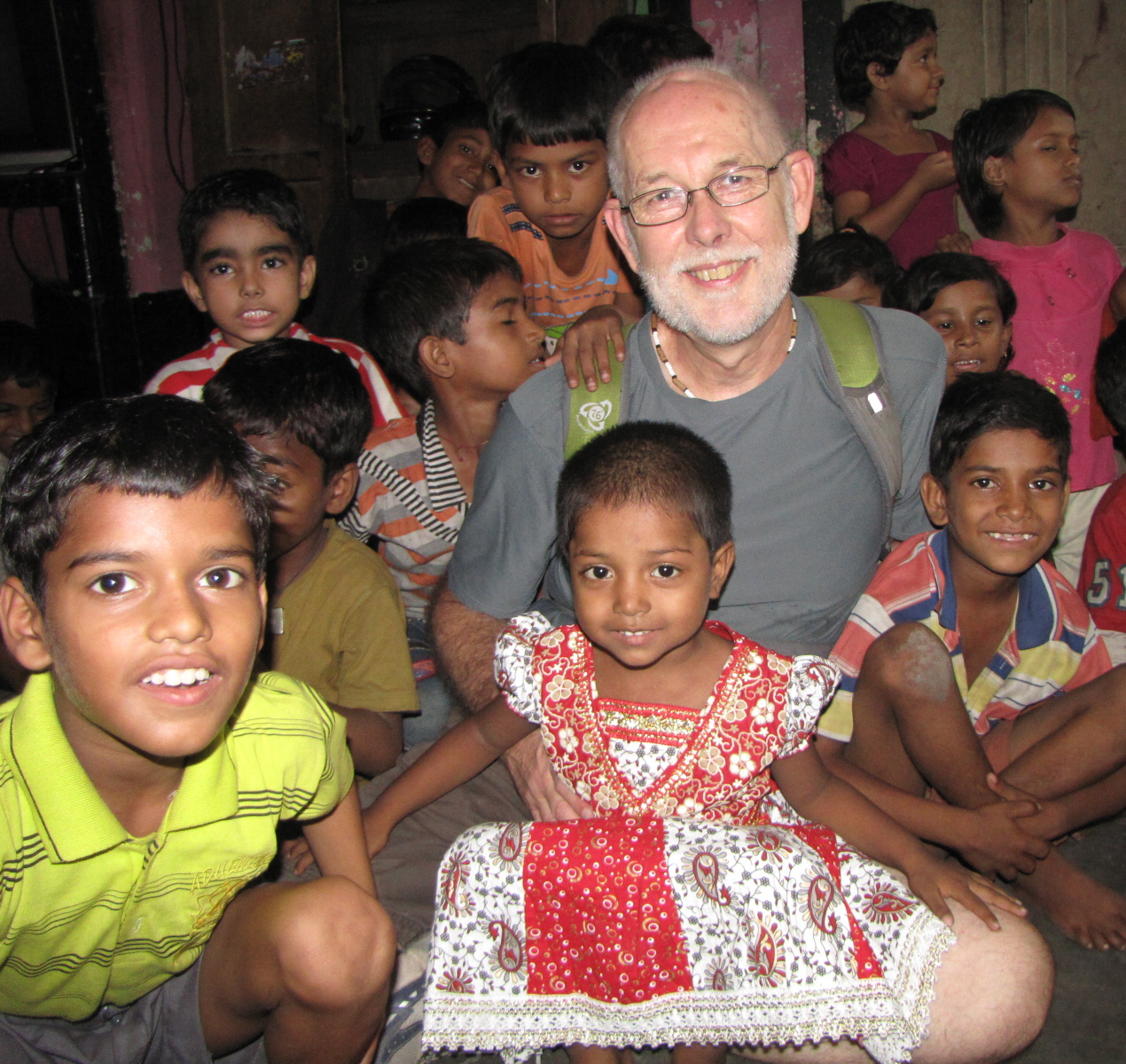 Robert sits with children on the floor of a slum school in Kolkata (Calcutta), India, in September 2011; Robert was at the school on a writing assignment to assist Rosalie Giffoniello, co-founder of Empower The Children, a U.S.-based nonprofit, with the crafting of her book, Reclaiming Lives.
---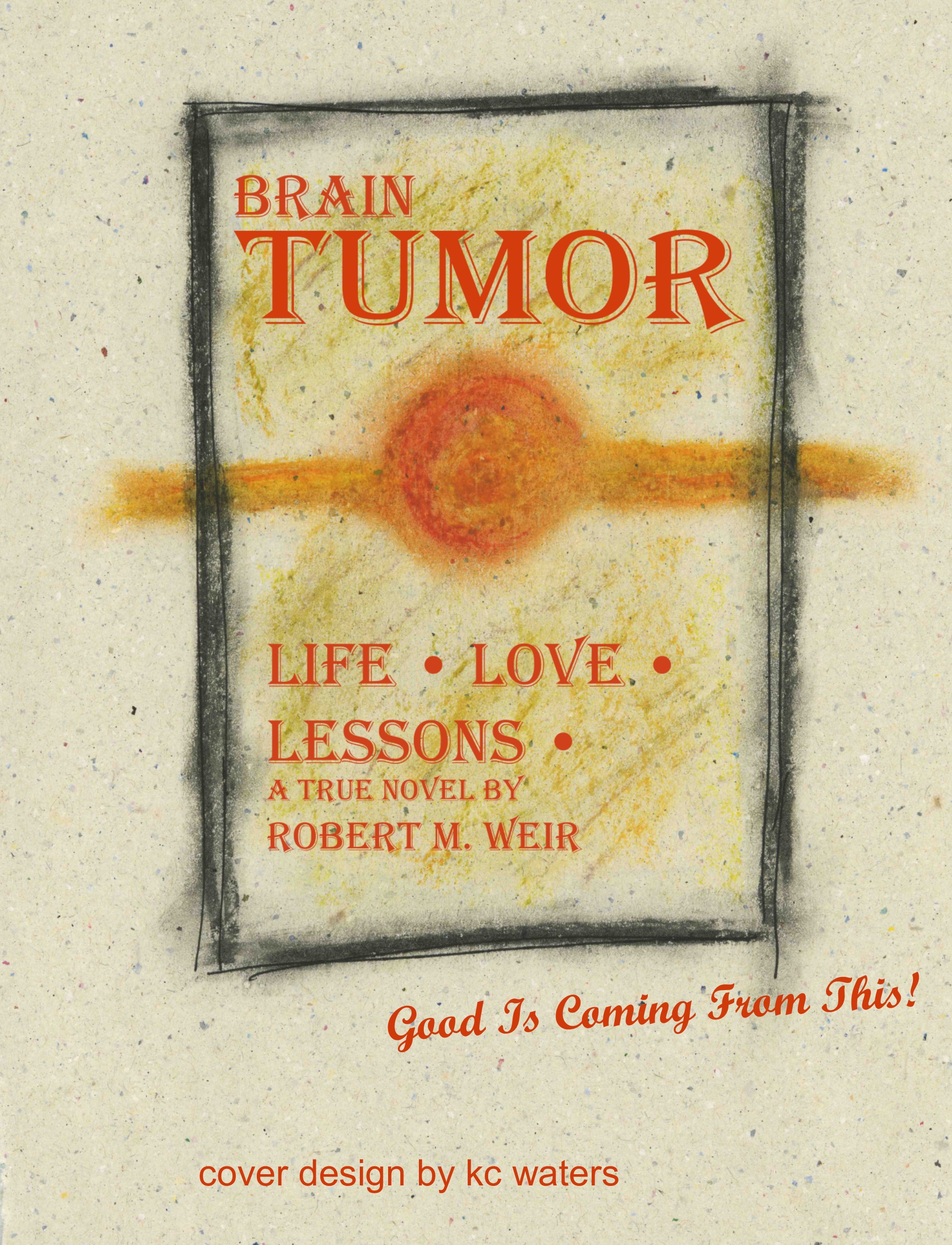 Robert's third book, Brain Tumor, is a medical memoir that affirms his belief that "good" exists — even within traumatic experiences.
---

Robert (center) pulls lines on the three-masted barquentine Kaliakra while competing in the Historical Seas Tall Ships Regatta in the summer of 2010; during a trip that included stops in Barbados, Spain, Greece, Bulgaria, Germany, Russia, and India, Robert traveled on three large vessels—Royal Clipper, a five-masted square rig tall ship across the Atlantic, Kaliakra on the Aegean and Black seas, and Translubeca, a commercial freighter on the Baltic Sea.
---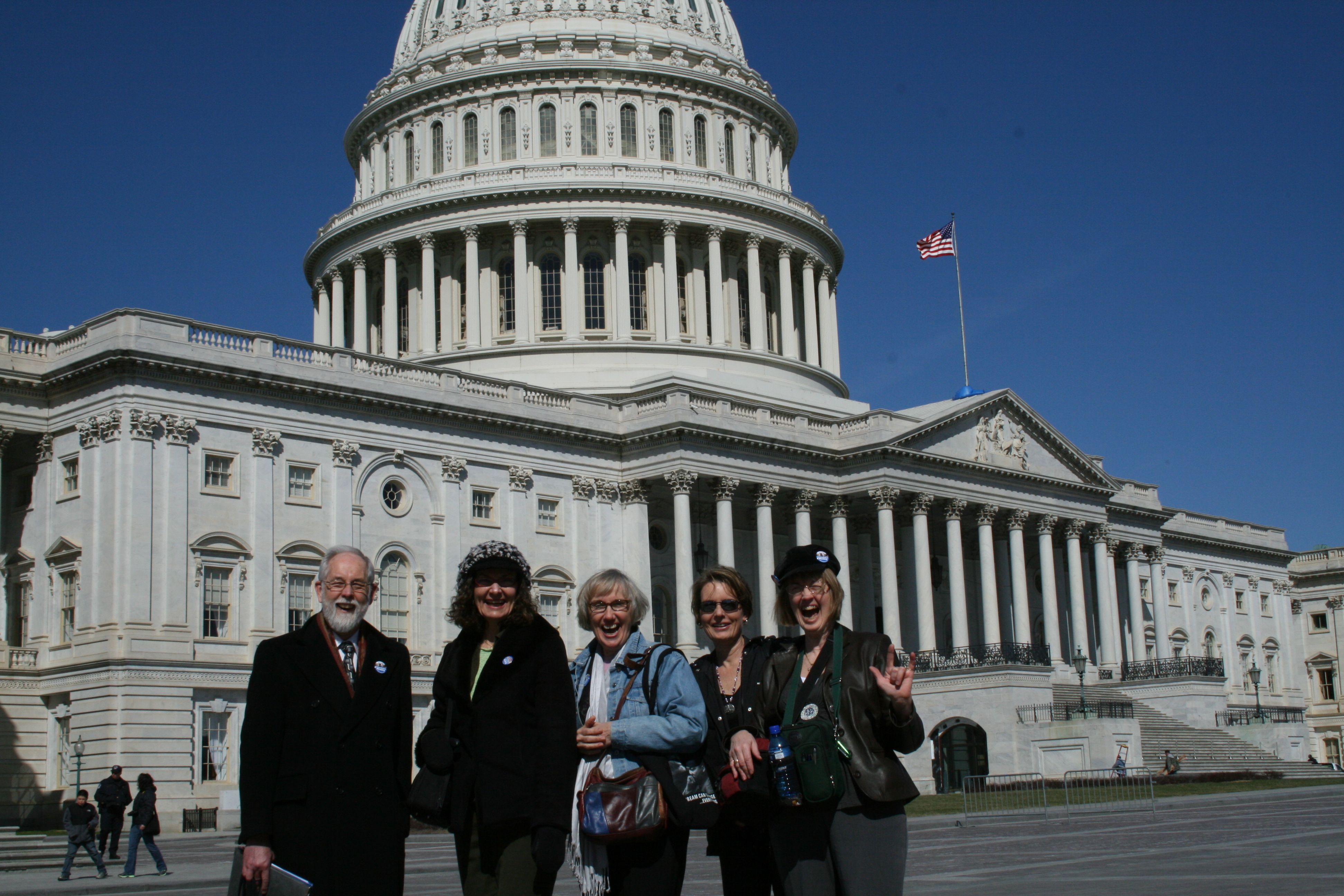 Robert (left) and four members of the U.S. Department of Peace (DoP) campaign stand in front of the nation's Capitol building in 2008; the five were in Washington, D.C., to lobby Congress for passage of the DoP legislation; Robert was the founding district leader of the local campaign chapter in Southwest Michigan.
---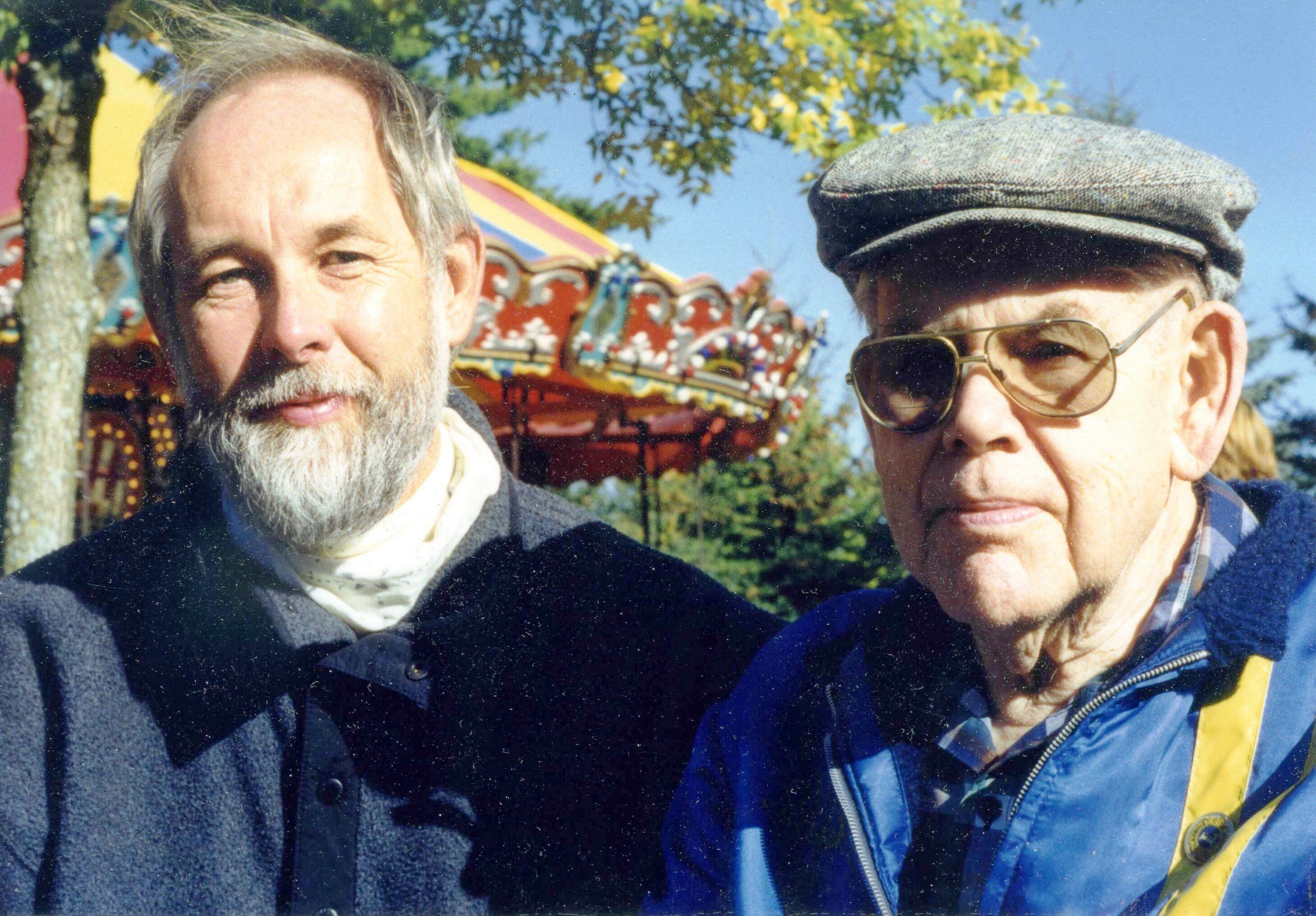 Robert and his father, Martin, begin their journey into the realm of care for the aging in the fall of 1998; during their final five years together, Robert wrote short stories about their experiences that he later transformed into the memoir Dad, a diary of caring and questioning.
---

This MRI scan shows the tumor (large white area in the center) that grew in Robert's cranium above and between his eyes (white areas with black dot); as Robert later wrote in his medical memoir, Brain Tumor, this was one of the greatest occurrences in his life because it reminded him of his mortality and motivated him to hone his creative writing skills.
---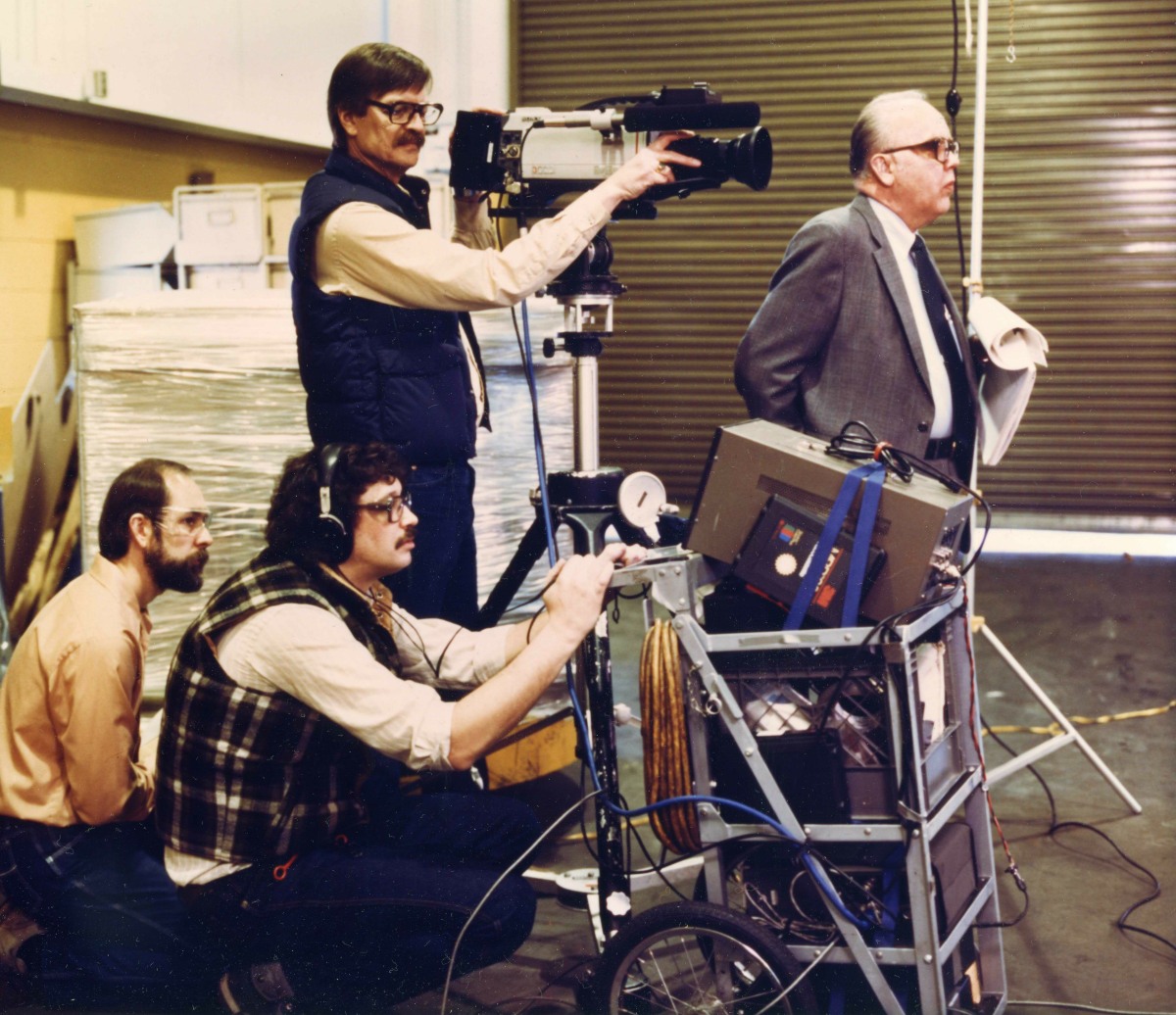 Robert (far left) directs a corporate video shoot while working as a writer of industrial training materials for corporate clients in the 1980s and 1990s; here, he directs the crew of Audio-Video Productions (AVP).
---

Robert's father, Martin, proudly places his hand on his son's shoulder at Robert's graduation from Western Michigan University in Kalamazoo, Michigan, in 1970; Robert's degree was in Communication Arts & Sciences.
---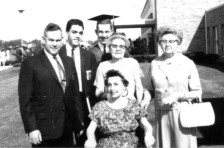 Robert's graduation from Port Huron Catholic Central High School in Port Huron, Michigan, in 1966 is memorialized in this photo of his father, Martin; Bolivian foreign exchange student Alfredo Carreaga; Robert in mortarboard; his grandmother, Emma Schulte; his mother, Marge (seated); and his grandmother, Theresa Weir. Marge (Schulte) Weir was in a wheelchair due to cancer, which had been diagnosed four years earlier. Marge's doctors had told her she would die within two years. She had replied, "No, I'm going to watch my son graduate from high school." She, then, outlived the medical predictions by two years and passed from this life during Robert's first month in college. Robert captured the story of her determination in his book Cobble Creek.
---